Eco Friendly Shaving brushes
Our Premium Quality Eco-Friendly shaving brushes
If you want to take good care of your skin, consider buying one of our Eco Shaving Vegan Shaving Brushes. Our vegan shaving brushes allow you generate a rich and warm lather as you apply vegan shaving soap.
The brush also works by softening the hairs and lifting them from the surface of the skin to ensure a closer shave as well as opening pores and lubricating your skin keeping it softer and healthier.
Now that the world is finally waking up to the positive ecological impact of vegan shaving brushes,  there are many alternatives to choose from in the marketplace. It's always best to opt for a vegan shaving brush that has a handle that is sustainable and made from natural wood. Our brushes meet that requirement.
Eco Shaving's uniquely manufactured vegan shaving brushes are eco friendly, sustainable and are supplied in packaging that is plastic free.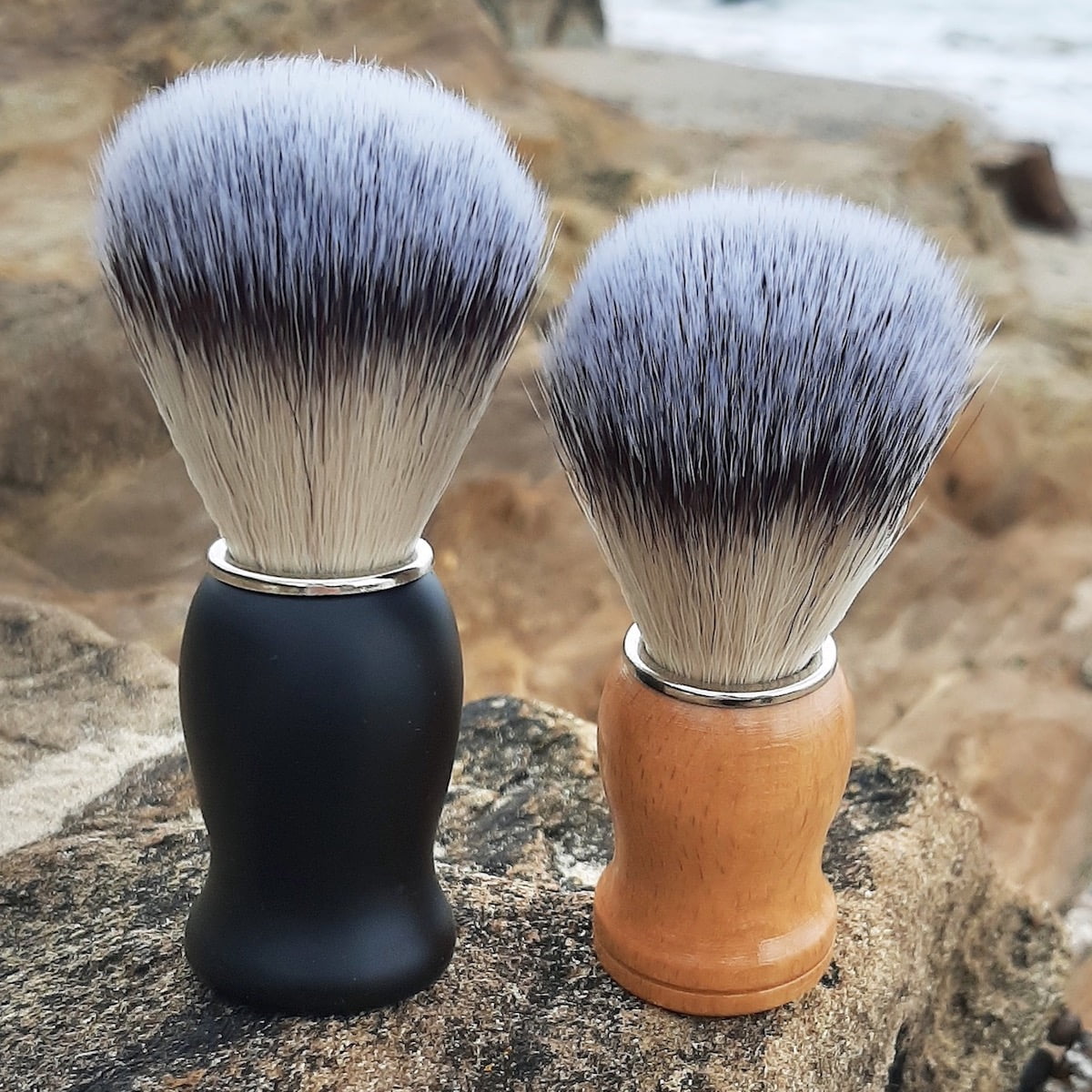 If You want to ask US a question just fill in the form below and WE will get back to you